Mirage512 out of Austin, TX has hit us up with his new video for the Trill Gates Beats assisted "Bonafide".
The first of Mirage512's "12 Shots" series that will see a brand new banger released every month of this new year. "Bobby Goolay", produced by Trill Gates Beats of the Infamous Flying Iron Soul Collective, is a fly way of stating that you are a man of style… not swag.  A take on the name Robert Goulet, the famous old school star of the stage and screen. Be on the lookout next month for the 2nd installment of the series.
@MIRAGE512
FACEBOOK.COM/MIRAGE512MUZIK
WWW.THEUNDERGRIND.COM
flyingiron.net/albums/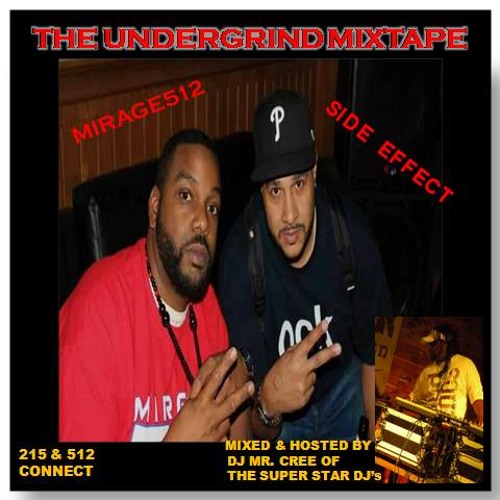 Side Effect, a recent transplant from Philly to Austin has just released his new video for the remix to "215 to the 512" which features Austin, TX artist Mirage512.  The track is available on The Undergrind Mixtape to help promote "The Undergrind Tour" coming this summer.