DJ YRS Jerzy is starting to become a household name. A regular on NHWWW and many other sites, it seems Jerzy is coming out with a new song or being featured on a project daily. We have been given the opportunity to have a few words with the newest member of the SKE Records family.
phlamz: We first came familiar with you as a business man rather than an artist. Your first contact with NHWWW was actually submitting the music of other artist rather than your own. How has working with these other artists been compared to the work done to get your career jump-started?
Jerzy: I was basically seeing which sites were going to like my artists and which ones weren't for the most part we were getting good feedback. I decided to push myself along with my artists I felt like that would be a good way to build my name as a rising DJ in the game. Working with my artists definitely got us on our grind we all have the work ethic it takes to accomplish something great.
phlamz: You have introduced NHWWW to names like Chox-Mak, J Paq, Trel Mack along with the SKE Records camp, and Lex Gunna among others. Is there anyone else out there that you have waiting to get their shine on?
Jerzy: Def look out for my brother Slide Dillinger he has a lot of big projects in the works his project "Sacrifices" will be something to look out for. For now me and the SKE Records camp are constantly dropping independent projects whether it is a interview, song, mixtape or video. We are all just working hecticly right now.
phlamz: It has recently been revealed that you have inked a deal with SKE Records. Tell us about your role in the company and your relationship with co-owners Q The Question and Trel Mack.
Jerzy: I am the head of promotions for the label and the official DJ. Me and Q The Question are both working on a mixtape series called Talented Minds. We recently dropped Jerzy's Evolution and seen the success from that mixtape so we decided to work on Talented Minds. Trel Mack is a dope up and coming artist I like that he always gives his fans something to look forward to. They are both hard working people that will achieve greatness one day.
phlamz: Q actually hosted your latest mixtape, Jerzy's Evolution. What can you tell the followers of NHWWW that haven't gotten a chance to check out the project about it?
Jerzy: You definitely have to check out that mixtape we have selected a lot of good music for that mixtape. Also check out the video on youtube with Q The Question hosting the intro to the mixtape. It's a great project that I think people can relate too.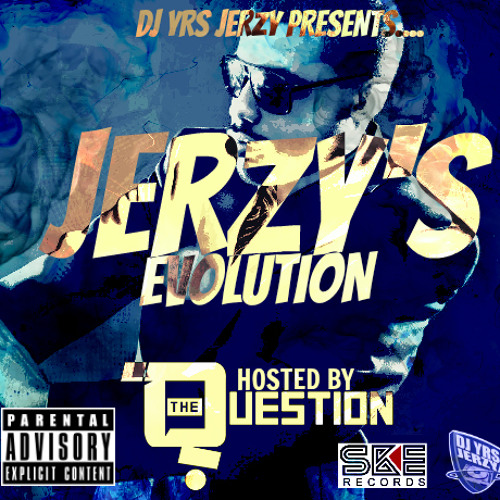 phlamz: 2013 looks like it's going to be a big year. What can we come to expect from DJ YRS Jerzy and SKE Records?
Jerzy: You can expect a lot more visuals from us we are all working on getting more videos out. As for me I will definitely try to get more visuals I feel like the people need more footage of me in the studio with the artists I work with in Charlotte.
Be on the look out for more new releases from DJ YRS Jerzy who is also tapped to host NHWWW's Warning Volume 2.